01.25.2022 Poligage Top of Mind Report
January 25, 2022 by Poligage
The Poligage Top of Mind Report offers actionable insights on a wide range of policy and government affairs issues that all have a connection to the Poligage Experts Network. Read this week's report below and engage our Experts through private consultations on these issues and more:
Meet the Newest Members of the Poligage Experts Network
Tyler Norvell
Tyler Norvell serves as the President of Norvell Consulting, a lobbying and consulting firm that focuses on the agriculture, energy, healthcare and business sectors in the state of Oklahoma. Tyler previously served as Vice-President of Public Policy for the Oklahoma Farm Bureau, where he directed the lobbying efforts for the state's largest grassroots agricultural organization.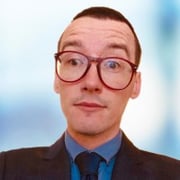 Keith Walmsley
Keith Walmsley is the Principal of Walmsley Strategies who spent fifteen years as a trusted advisor to the Chair of the Ways & Means Committee at the Maryland General Assembly. Keith has faced some of the most complex legislative and regulatory issues facing the state of Maryland.  His policy expertise extends to gaming law, business development, state revenue policy and K-12 education.
CLICK HERE TO LEARN MORE ABOUT KEITH WALMSLEY
Build Back Better Legislation
Jon Deuser
President & CEO, The Smith-Free Group
Democrats are still moving the stages of (legislative) grief dealing with the collapse of the Build Back Better package. President Biden's press conference last week indicated he might have reached "acceptance", but others on the Hill are still mired in anger, denial or depression. For instance, we saw how some on the political left balked over the president discussed passing "chunks" of the BBB, obsessing over a simple word. Because congressional Democrats were so invested in BBB, until they are able to move on, perhaps to a slimmed down package or a piecemeal approach, their emotions will hang over (and hinder) other legislative efforts on the Hill. What's Next for Biden's Social Spending Plan
Crypto/Blockchain Regulation
Juanita Duggan
Founder, CLARIFYD
More than a baker's dozen of federal agencies and congressional committees are considering digital asset regulation. In this must-read WSJ article, Makan Delrahim, former Assistant Attorney General for Antitrust, writes insightfully about the role of competition policy in regulating crypto currency and the blockchain. Regulation Will Be Good for Crypto
Katie Harbath
Founder & CEO, Anchor Change
It's practically a given that potential regulation of tech companies will remain a dominant issue in 2022 around the world – both in terms of actual regulation and as a key campaign issue for candidates up for election. It is important to keep an eye on how regulation in the states and other countries can impact what is happening in Congress. The more fragmented the regulations are the more we'll likely see platforms just shut down efforts/products altogether, change their products for everyone based on one region's laws (ie, like how Facebook instituted GDPR across all its users), or entrench only those platforms who have the resources to comply. 2022: The Regulatory Road Ahead
Susan Markham
Co-Founder & Partner, Smash Strategies
This weekend marked the 49th birthday of Roe v. Wade, the Supreme Court decision that legalized abortion in the U.S., expanding women's freedoms and ushering in an era of progress for gender equality. However, this may be the last year with Roe as the Supreme Court heard a Mississippi case that may allow the court to reverse itself and overturns decades of precedent on abortion rights. What to Know About the Mississippi Abortion Law Challenging Roe v. Wade
U.S. Department of Treasury
Ken Kies
Managing Director, Federal Policy Group
Treasury Secretary Janet Yellen said the Biden administration is aiming to boost U.S. economic capacity by focusing on issues like labor supply and public infrastructure, an approach she called "modern supply-side economics." The administration's approach is a departure from traditional supply-side economics, which seeks to promote economic growth through tax cuts and deregulation," Ms. Yellen said in a speech Friday to the World Economic Forum. Janet Yellen Views Biden Policies as Modernized Supply-Side Economics
Julie Dunne
President, Dunne Strategic Solutions, LLC
Under existing U.S. law, there is a prohibition on importing goods to the United States made with forced labor (19 U.S.C. 1307). On December 23, 2021, the President signed the Uyghur Forced Labor Prevention Act (UFLPA) (P.L.117-78). The law establishes a rebuttable presumption that any goods, wares, articles, and merchandise mined, produced, or manufactured wholly or in part in the Xinjiang Uyghur Autonomous Region benefit from forced labor and may not be imported. The new law directs the Forced Labor Enforcement Task Force to issue a federal register notice to solicit comments to inform implementation of the new law. The federal register notice is expected to be published on January 24, 2022. There is a related provision impacting DOD government contractors in the National Defense Authorization Act. Companies Prepare for the Uyghur Forced Labor Prevention Act (UFLPA)
Geopolitical Intelligence & National Security
Andy Keiser
Principal, Navigators Global
Policymakers are on the edge of their seat this week to see what Russian President Vladimir Putin has next in store for Ukraine. His actions in the coming days could roil global financial markets, upend energy and other supply chains, drag the United States and/or allies in direct military confrontation with a nuclear power – or potentially none of the above. Executives should prepare to mitigate against these potential threats to their bottom line or business operations. A Russia-Ukraine War Could Ripple Across Africa and Asia
Andre Albinati
Principal, Earnscliffe Strategies
In early 2021, former Conservative backbench Canadian MP Kenny Chiu introduced Bill C-282, the Foreign Influence Registry Act. The bill's objective was transparency: it would require individuals acting on behalf of a "foreign principal" to report "when they take specific actions with respect to public office holders." Ensuring transparency remains a cornerstone of solid ethics and lobbying regimes that guide both policy makers and practitioners. Surely transparency should extend to foreign actors when they engage in propaganda campaigns that would be subject to regulation if conducted by domestic lobbyists. Lobbying Needs Transparency in the Face of Foreign Threats and Disinformation
Nancy Beck
Director of Regulatory Science, Hunton Andrews Kurth LLP 
On December 29, the chemicals program at EPA closed out 2021 by proposing revisions to its risk determinations for the Cyclic Aliphatic Bromide Cluster (HBCD), a solvent used as a flame retardant and wetting agent which has not been manufactured in the United States in nearly five years. The draft "revisions" represent a significant shift from EPA's prior approach to existing chemical risk evaluation and foreshadow increased regulatory and litigation risk for all companies—not just those whose operations may have historically involved HBCD. Why EPA's Announcement About a Chemical No Longer Manufactured is Big News for Your Business
Ryan MacFarlane
Director, Crowell Moring International 
Despite challenges, key developments in vaccine research and commitment to improve healthcare by a range of stakeholders foreshadow continued innovation and public health impact in 2022, highlighted by the following: 
Consistent messaging will drive vaccinations rates – and more;
Public-private partnerships will speed change;
New vaccines will emerge – and not just for COVID-19; and
COVID-19 will move from pandemic to endemic in future years
Global Health: What's Ahead for 2022
U.S. State Government & Municipalities
Thomas Ratliff
Founder, The Ratliff Company
The U.S. Army Corps. of Engineers has approved $403 million in  funding to finish the Trinity River Vision/Central City Flood Control Project, U.S. Reps. Kay Granger (R-TX 12th District) and Marc Veasey (D-TX 33rd District) announced Wednesday. Once the bypass is finished, the new channel will create a mixed-use island north of downtown Fort Worth dubbed Panther Island. $403 Million Coming to Fort Worth to Finish Trinity River Vision Flood Control Project